Company Profile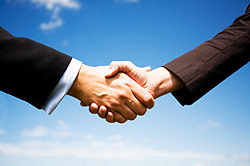 Europe Travel today offers a full range of Destination Management services on Rhodes Island at competitive rates. All service departments are also functioning throughout the off peak winter season.
Given the highly competitive nature of the market, the company seeks to actively differentiate itself by providing a range of value added service functions to better meet the business needs of its clients.
As a result Europe Travel is one of the few travel agencies in Rhodes with dedicated Contracting, MICE and Sales & Marketing departments. In addition, it has a Business Development function, which proactively seeks new business opportunities with its Tour Operators and ways to maximize efficient business systems and processes.
Service departments include:
Accounts
Provides the accounting management and reporting function for the business
Responsible for Excursions liquidations, Monitoring and Processing of Hotel and Supplier invoices and Account Balances
The department is also geared to take on a regional coordinating role for clients, for various accounting functions such as a regional payment centre, coordinating payments to debtors.

Operations
Responsible for the coordination of all Transfer and Excursion Services for Europe Travel.

Sales and Marketing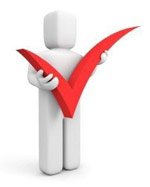 This function encompasses the following value added service:
Foreign and local market research and analysis
T.O. Information services: Season's data gathering and dissemination to relevant Tour Operators
Management of "Educationals" groups and any Public Relations activities support as required including representation at Trade Fairs and Exhibits.
Regular up-dates by Company newsletter to all Tour Operators

Business development
Responsible for the identification of business development opportunities and initiatives (including internal process and organization design):
Office locations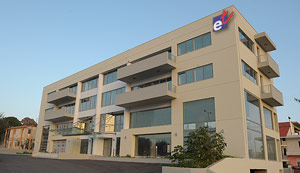 The company has two convenient office locations to serve the needs of its Tour Operators:
A main office, 5 Km from the town centre, with ample office space, meeting rooms and parking, as well as a secondary office located in the heart of the town, accommodating those Tour Operators who require a central location for customer service purposes.


With focus on excellence...Europe Travel possesses extensive local knowledge and with their expertise and resources offer Professional Destination Management Company Services on the island of Rhodes, specializing in the design and implementation of programs for Tour Operators, Travel Agents, Cruise Lines and Corporate Travel Suppliers.
Amongst only a handful of companies on Rhodes with ISO 9001 certification, with an excellent reputation we can ensure quality services to meet the requirements of our customers within a highly competitive market.
Representations Europe Travel currently represents more than 30 Tour Operators & a large number of smaller Travel Agencies from a broad cross-section of source markets, being the largest diversified base of Tour Operators on Rhodes. The dynamic nature of the market is such, that over time, there have been changes in its portfolio of Tour Operators. The company however prides itself in the fact that any changes are due to Tour Operator business structure realignments, reflecting its excellent business service record.
OUR CHARTER CLIENT LIST FOR SUMMER 2013 INCLUDES:
BG
BULGARIA
EMERALD TRAVEL
CA
CANADA
VACANCES TRANSAT
CZ
CZECH REPUBLIC
CEDOK, FIRO, MEDINA CK, MONATOUR, READY GO
DK
DENMARK
DINFERIE
EE
ESTONIA
HORIZON
FI
FINLAND
AURINKO
FR
FRANCE
LOOK VOYAGES, STARTER
DE
GERMANY
ATTIKA REISEN, HELLAS REISEN
GR
GREECE
FENIX TOURS, GANYMEDES TOURS, SPECIAL TOURS, TOURGREECE
HU
HUNGARY
BEST REISEN, OTP TRAVEL
IT
ITALY
EDEN VIAGGI, MARGO, PIANETA TERRA, SU E GIU' PER IL MONDO, VERA TOUR 
NL
NETHERLANDS
CORENDON, DE JONG, PETER LANGHOUT REIZEN, SRC
RU
RUSSIAN FEDERATION
AURINKO LLC, PANTEON TRAVEL
RS
SERBIA
BELVI TRAVEL, FILIP TRAVEL, ODEON W.O.T, ROBINSON
SK
SLOVAKIA
MEDINA SRO, SATUR, TURANCAR
SE
SWEDEN
GOSTAY
CH
SWITZERLAND
LAROS REISEN
GB
UNITED KINGDOM
COSMOS HOLIDAYS, VILLA PLUS
Previous representations:
Europe travel have in the past provided it's services to a large number of Tour Operators which due to market changes, merges and acquisitions, lead to major changes in representations, several of those were:
| | |
| --- | --- |
| Sunworld – JMC (UK) | From its foundation until the purchase by the Neckerman Group now trading under the name of Thomas Cook |
| LTU TURISTIC (Germany) | Incorporated the trade names of Jahn Reisen, Tjaerborg, THR which were acquired by the Rewe Group |
| APOLLO (Scandinavia) | Purchased by Kuoni |
| ITAKA (Poland) | Purchased by Vingressor |
| SENECA (Slovakia) | Purchased by Tip Travel |
With the servicing of such a broad cross section of source country markets, Europe Travel has a proven record of experience to:
Work with large as well as small pax volume clients with an equal service commitment
Be flexible to deal with the various cultural differences between the source markets
Be in a strong negotiating position on behalf of its clients
Is well placed to actively transfer business building experiences and ideas from one Tour Operator to another
The company also has a strong network of related business connections and relationships across the Dodecanese group of islands as well as mainland Greece.