Building win-win long-lasting relationshipsOur mission is to be the agency of your choice, meeting customers' needs by satisfying B2B requirements and delivering ISO 9001 certified service at competitive rates.
Our aim is to develop with each of our tour operator customers, a professional relationship based on mutual respect and a desire for creative win-win business solutions, which will ensure strong business profit results and a long-lasting cooperation.

Market knowledge and expertiseWith its extensive experience across a broad cross-section of Tour Operators & Travel Agencies, Europe Travel is well placed to handle the business of a diverse range of source market cultures and their respective requirements as well as the business of the smallest to the largest tour operators.
The strong tourism industry experience and network of the Europe Travel management team, ensure excellent working relationships in the local & regional markets (i.e. Kos, Crete, Cyprus, Turkey), with hoteliers, shipping and airline companies.
Competitive ratesEurope Travel's large base of pax numbers, strengthens our negotiation power with suppliers, assuring you of competitively priced programs to match budget requirements. The availability of a dedicated Contracting Manager function in our business affords us the ability to continuously monitor hotel bed supplies and to take advantage of last minute offers and special deals, thereby further increasing opportunities for business returns.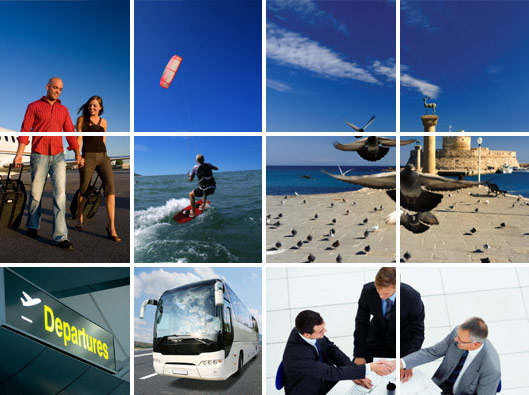 Value-added Incoming Travel Agency Services
Europe Travel offers the following services to Tour Operators and Travel Agents:
Property Contracting
Bus, Taxi & V.I.P. Transfers
Fully organised excursion programmes
Reservations management
Accounts management
Centralised coordination of regional offices transactions (i.e. cash account management for a number of destinations)
Office accommodation and services for tour operators' staff and support personnel
Sales training programs for tour operator rep staff
Promotional support including brochure supplies etc
Ongoing tour operator performance monitoring reviews
Servicing the full travel experience requirements of special interest groups such as nature lovers, bird watchers, golfers, windsurfers, archaeologists, etc
Servicing the requirements of growing niche segments (i.e. Third Age market, Gay market etc)

ISO 9001:2008 certified quality service & procedures


Europe Travel successfully achieved ISO 9001 accreditation by TUV Management Service in Munich.
For our business, ISO certification is not just a set of procedures but a part of our daily work practices by which we can effectively focus on meeting our customer's service expectations. Stringent performance standards are applied not only in our internal procedures and services but also in all components of our supply chain (i.e. hotels, transportation, guides, etc) thereby giving a reassurance of our constant level of service and reliability.
Systematic Sales
& Marketing EffortsEurope Travel is the only Destination Management Company (DMC) in Rhodes proactively investing in its Sales & Marketing efforts to actively represent & promote its business to European & Middle East origin countries. Participation in major tourism exhibitions, market analysis & surveys, sponsoring of educational & media groups, but also product formulation & monitoring (from health & safety issues to lifestyle packages etc), are among the Sales & Marketing functions.
On-going business development supportEurope Travel is the only DMC in Rhodes with a Business Development function to proactively seek business opportunities and to maximize efficient business systems and processes, adding value to the relationship with the tour operator or travel agent.
Monthly business performance tracking, staff training, incentive programs/schemes for tour operator's staff and personnel are among the department's functions.
High End Technology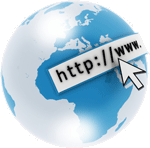 We are committed to investing substantial resources in EDP assuring that both our employees and partners systematically exploit the benefits of high-end technology.
An evidence of this commitment is that Europe Travel participated -as one of the four European development partners- in the E.U. funded project "Digital Development & Design in Tourism" developing
an e-commerce site to service the needs of medium sized Tour Operators.

XML Technology
With our latest investment on XML technology we are able to provide to our B2B and B2C customers with:
Real time and On-request availability for Hotels, Apartments, Villas and transfers
Accommodation in Rhodes and in all major Greek destinations
XML feeds under OTA specification

White label solutions