Europe Travel is one of the leading companies in the design, planning and organization of...
Congresses, Meetings, Conferences, Incentives, Special Events & Product, Launching, Sporting Events as well as Tailor Made Groups

...providing a consistent and dedicated approach to every project handled
by a professional, multilingual, enthusiastic, and creative team who will deliver
a solution to every task, within your budget, to make your special event
a great success.
you are unique
so is your event!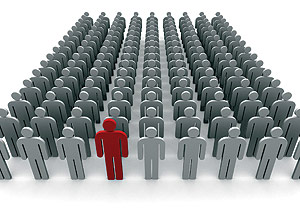 From incentive programs to corporate meetings, we offer full destination management services to meet the requirements of our customers, which include:


Concept:
Ideating unique programs focused on guests' emotional involvement making your meeting or event a memorable one.

Research & Planning:
Constant study and research of the novelties and options offered by our territory to get the best and most cost effective solutions and opportunities.

Accommodation:
From Deluxe hotels to budget options.
Transportation: Well organized and managing effectively your business requirements.

Sporting and leisure activities:
Carefully designed to fit delegate demographics and lifestyle.

Social programs:
To make your event a memorable one.

Venue selection and management:
With our first-hand knowledge we will find the most appropriate venue project.

Site inspection:
Full preview and itemized plan of the program always provided during venue inspections

Action:
Constant assistance to our clients: Our project managers are assigned to each program from the initial quotation through to inspection, operations, on-site supervision and final billing.

Feedback:
Upon the completion of an event, any feedback regarding the venue (organization/planning/clients satisfaction etc) will be held on our records for future reference and will be taken into careful consideration for future projects.
---
The island of Rhodes
A premier conference venue
Having always been a magnet for visitors, Rhodes is considered all over Europe an island that combines a real holiday paradise with a rich historical interest. The many traditional, cultural and scenic features of Rhodes, including the unique Medieval City, characterized by UNESCO as a monument of world cultural heritage, make the island the perfect choice for the meeting planner looking for an all-round venue combining business and pleasure in a safe and peaceful environment.
With more than 15,000 conference seats, more than half of which are located within a 10 minutes walking radius at the area of Ixia, the island of Rhodes is without doubt an unrivalled conference and meetings destination.
Hotels with Conference Facilities
(Top 10 largest hotels)

Location

Number of Meeting Halls

Total Capacity (in theater style)

Maximum Capacity of the largest hall

Exhibition Space in m2

---

Capsis Hotel (5*)

Ixia

22

5,000

3,000

-

Rodos Palace Hotel (5*)

Ixia

20

4,800

1,300

2,500

Imperial Rhodes (5*)

Ixia

15

1,600

600

1,172

Esperos Village & Palace Hotels

Faliraki

4

1,000

450

100

Rodos Palladium (5*)

Faliraki

4

850

450

-

Aldemar Paradise Hotel & Village (5*)

Koskinou

6

730

500

1,176

Mitsis Grand Hotel (5*)

Rhodes city

4

1,200

900

1,100

Olympic Palace (5*)

Ixia

4

750

450

1,200

Amathus Beach (5*)

Ixia

3

600

400

300

Rodos Park Suites Hotel (5*)

Rhodes City

1

400

280

265
Our latest Incentive:
Ecumenical Order of the Knights of St John , Annual Meeting
Herbalife (Russia) Group, Sales Meeting
Siemens (Italy), "Top Sales" Group
Sony Group (France)
TGT Group (Germany)
your needs
become our passion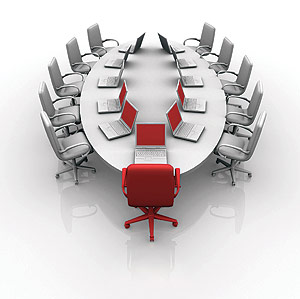 The broad portfolio of clients represented reflects Europe Travel's
Flexibility to ever changing market conditions and client requirements
Excellent working knowledge of the cultural and operational differences, found across a broad selection of large & small MICE organizers from various source markets
Full logistic planning for all corporate events
The company also boasts
A high sense of competitiveness
Strong supplier relationships and excellent business reputation
Effectively able to handle an extensive range of clients
ISO 9001 Certified procedures & operation
Europe Travel is among a relatively small number of Incoming Agents in Greece conforming to ISO 9001 standards:
A Quality Management System offers our business a competitive edge by which in ever changing challenging market conditions, we are able to meet customers' increasing service and quality demands.
What is our Philosophy?
Working for you and with you, paying careful attention to understanding and meeting your goals.
Getting involved in your project and committing ourselves to making it a success
Offering flexible solutions tailored to your requirements
Providing the right advice, planning and organization to guarantee your success
Offering you the unique features of our destination, in quality programs.
Giving top-quality, professional services
offering win-win business solutions
ideas
out of the ordinary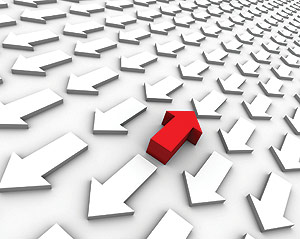 Our latest Conference:

BCC LOMBARDE (Italy) - October 2007 - 1,000 Pax