Vakantiebeurs – ULTRECHT – Holland 08 – 13.01.2013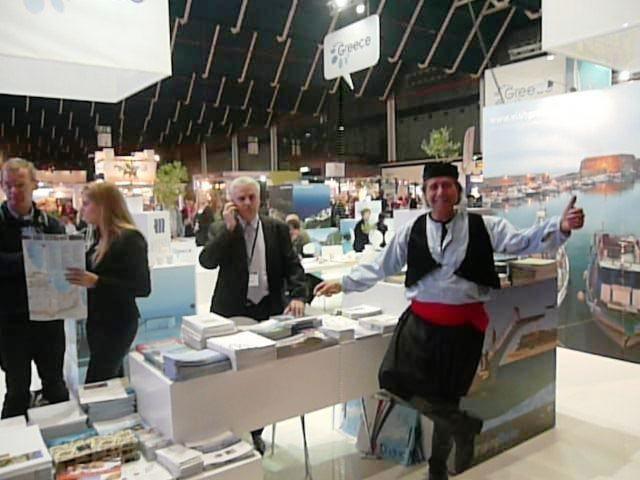 Europe Travel is no stranger to the Vakantiebeurs Trade Fair having attended the Fair for more than 15 years. The Trade Fair is considered as one of the largest tourist exhibitions open to the public in Europe. The major trade days were on 8 & 9 January 2013 and revealed that the booking sales for Greece had slightly increased for the 2013 season compared to last year's figures at the same time, but in spite of this, the sales have not reached the numbers anticipated by Travel Agents and hotel entrepreneurs for this season.
In contrast to other Greek destinations the booking sales for Rhodes are lower than the neighboring islands of Kos and Crete.

Corendon, one of the fastest growing Tour Operators in Holland, currently represented by Europe Travel in Rhodes and Kos, have reached a significant increase and their sales look promising for 2013 for all destinations in Greece in comparison to last year.
The exhibition stand for Greece attracted a considerable number of visitors during the exhibition period and the enthusiasm for Greece in general was positive.

Europe Travel will be participating in the forthcoming exhibitions; MATKAT, Helsinki, Finland 17-19.01.2013 and EMITT, Istanbul, Turkey 31.01-02.02/2013 the outcome of these exhibitions will be featured in our news feed.