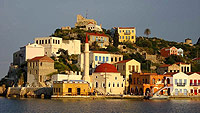 Excursions to nearby
Islands & TurkeyThe location of the island of Rhodes offers the opportunity to its visitors to discover the traditional life on nearby small islands like Symi, Halki, Tilos and Kastelorizo with one-day excursions. Visitors can also visit Turkey, to get a glimpse of the mystery of the East...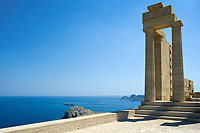 Excursion Options in Rhodes Europe Travel has the market background and extensive knowledge and experience, across a diverse group of source markets and their preference, to devise a highly effective excursion program for every Tour Operator.
The success of our excursion program is evidenced by the fact that our excursions are also actively sold by other non Europe Travel contracted Tour Operators, who choose to take advantage of our excellent service, market knowledge and competitive rates.
Scenic Historical/Cultural
Adventure & Leisure
Opportunities to visit
Island Tour
Lindos & 7 Springs
Lindos by boat
Simi & Panormitis
Rhodes City Tour
Kamiros & Butterflies
Ancient Filerimos
Jeep Safari
Scuba Diving & snorkeling
Water park
Bars/pubs/clubs
Greek Village Festival / Greek Dancing
Marmaris / Turkey for a taste of the orient
Wine tasting in the village of Embona