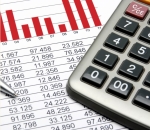 Greek tourism statistics data 2010: Rhodes and Kos are the season's champions as they are the holiday destinations with the highest increase in 2010 vs 2009.
Click on the link below to find the monthly charter arrivals for Athens, Thesaloniki, Rhodes, Kos, Kerkyra, Heraklion, Chania, Zakynthos, Kefallonia, Samos, Skiathos, Aktio, Santorini airports.
Click Greek Airport Arrivals Jan-Dec 2010 vs 2009 to download the file.

Tags: Greece tourism statistics 2010, Chiffres tourisme en Grèce ,Statistique tourisme, Statistiques touristiques Grèce, Статистика Греция туристского сезона 2010 года, Въездной турпоток в Греция в 2010 году.