The 5th International Medieval Rose Festival of the isle of Rhodes 2011, will take place from 28 May to 3 of July (every Saturday and/or Sunday). Event will take place with the support and under the Aegis of the Municipality of Rhodes.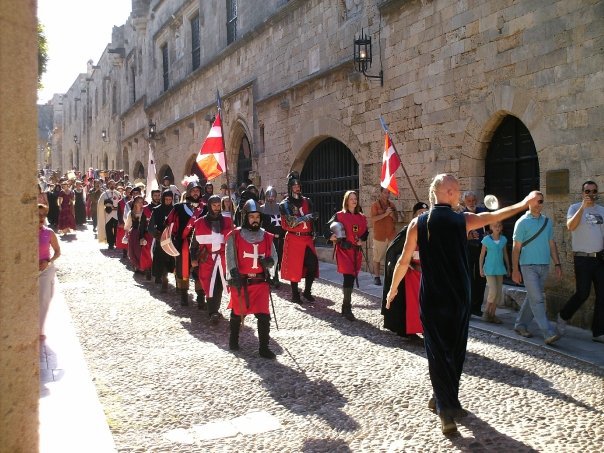 Agenda, in general, will include:

28 May: Art exhibition: "Dodecanesian Artists portray the Middle Ages of Rhodes". Opening at the French lodgement on Knights' street, with live medieval music.

4 June: Horseback riding knights tourney at the Moat, Story Telling and Moat exploring

11 June: Team Play – "Chase of the Dragon" and Medieval Pageant will take place throughout the Medieval Town and Moat

28/5, 4/6, 11/6: Medieval happenings interspersed in the Old Town of Rhodes with music and spectacles to be announced from time to time that will become the promotion of the greater Medieval Rose festival which will be held in 2012 with the collaboration and support of Rhodes Municipality.

18 June: Especially impressive will be the concert of medieval music at the Moat Theater, from the well-known ensemble, at the early music fans, "Hortus Musicus" with the collaboration of the Embassy of Estonia in Athens.
See event page:
http://www.facebook.com

The Festival will end with the unique Castle Fayres:

25 June: Theatrical Play with a medieval theme at Monolithos Citadel and Traditional cooking by the "New Life" local cultural association

2-3 July: Medieval banquet-tavern at the Castle of Kritinia with a series of medieval happenings and traditional food to be prepared during the event by the local cultural association "Kastellos". And yet: live medieval music, street theater, fire shows and magic, men on stilts and more ...