This is the best time to visit Greece for your holidays, SETE explains why
22.05.2012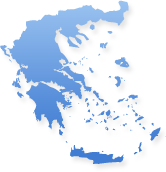 During the difficult financial and political time that Greece is currently faced with, those travelling to Greece this summer are understandably concerned that their holiday may be in jeopardy. SETE – The Association of Greek Tourism Enterprises - wants to assure holidaymakers that this is not the case.

This was the main topic of discussion during a meeting between the Greek Prime Minister, Panagiotis Pikrammenos and Dr. Andreas Andreadis, President of SETE, which took place on Saturday 19th May 2012. The Greek Prime Minister stated "tourism remains one of the basic development axes of the Greek economy", and that the main target of his government is to "reassure that the country is preparing for national election with stability and tranquility".

Dr. Andreas Andreadis, President of SETE, commented "We want to encourage international tourism and assure potential tourists that there has never been a better time to come to our country. We are trying to change the way our country and its economy is run, however, this is not going to affect the quality of a holiday. Greece remains one of the top destinations in the world and we reassure holidaymakers that this summer remains business as usual."
Answering to the main concerns that are expressed through the international media during recent days, polls show that more than 80% of the Greek people are in favour of Greece remaining within the Euro zone. More importantly, the G8 Leaders placed emphasis on growth as well as fiscal discipline at their meeting on Saturday, whilst making a strong plea for Greece to stay in the Euro zone and the European Union, under the understanding that Greece is willing to commit to necessary structural reforms.
In regards to concerns surrounding strikes and demonstrations, it is important to mention that the country is preparing for national elections and usually the pre and post election periods are characterized by tranquility, hence the chances of strikes in Greece for summer 2012 are far lower than in most other European countries. During April – May, the number of strikes and demonstrations has indeed been very limited compared to the same period last year.

Greek banks are solvent and like all Euro zone banks, have a guaranteed solvency by the European Central Bank. An infusion of 18 billion Euros, part of the PSI agreement, will reach the Greek banks this week from the European Support Fund (EFSF), further enhancing the solvency of the Greek Banking system. Holidaymakers will be able to make any kind of financial transactions as usual in Greece during the 2012 summer.

The British Foreign and Commonwealth office have advised that travel is safe to Greece. Greece remains a popular destination. Travellers only need to check out Trip Advisor to see that hundreds of thousands of British holidaymakers currently in Greece are enjoying sunshine filled, happy holidays and we anticipate that it will remain so.

Holidaymakers will be able to lock in the best exchange rate since 2008. In fact, hotels and apartments are offering very favorable rates during this time enabling guests to experience a great holiday for reduced prices. In Greek cities and resorts, hotels are offering a wealth of extra benefits such as free extra meals or free children.